The Use of Call SMS Tracker for Teens' Safety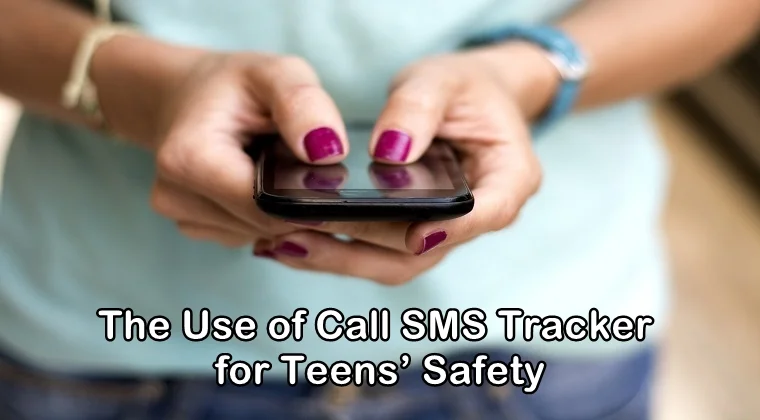 Teenage is a difficult period for both parents and teens. Not only it becomes difficult for the teens to comprehend their physical and emotional imbalances, but it is also difficult for the parents to know how to handle and be close to the teens in this period. At one point, the teens want something else and at another, they want a different thing. And the most difficult time comes when they are given smartphones and internet access.
When they get their first smartphones, they forget the world outside of it for the moment. It is like being involved with the world inside the smartphone and the internet so much that you forget real life. This happens with the kids and at this point, the parents are just clueless about what should they be doing to help them to maintain the balance on both sides. Furthermore, they get involved in dangerous things as well which makes them vulnerable to more dangers and thus can put them in a difficult position. That is why it is recommended for the parents to use a call SMS tracker and monitoring app.
Relationship with Kids and the Use of Call SMS Tracker
While there are many dangers out there, you don't want your kids to be caught up in any of them. For this purpose, you must develop a relationship with them laced with trust and confidence. If they do not trust you enough about sharing their problems with you, how would they let you in when they are in trouble? You need to maintain a relationship where they can share their mistakes and all the issues with you no matter how weird or intense they are.
On the other side, it is mandatory to use a call SMS tracker and monitoring app to make sure the kids are not being involved in any troubling situation. There are a lot of things that can go wrong when they are using smartphones and texting and calling too much. It is all about keeping an eye on them so that you can know when they are taking the wrong step and where they should be guided.
SecureTeen is one of the best parental control apps that lets you enjoy the amazing features where you can keep an eye on your kids through tracking their call, SMS, location, monitoring their social media accounts, manage their screen time, and much more. You can do all this under one roof through one single app. It can also send you notifications when there is something to be noted about. You can download this amazing parental control app right now and get started with it to protect your kids.
However, if you are reluctant in taking this step with your kids because you think this step might hurt the relationship you have with him, then you must work on it first. You can get them to trust you and be confident with your relationship with them by sharing with them your experiences of teenage. Tell them how you made mistakes and how your elders made it possible for you to get out of them. Make them feel that your doors are always open for them if they want to talk to you and share their burdens with you.
Issues That Kids Might Face
Before talking to them about the issues that might encounter, you need to make yourself aware of the modern things happening around you. Things that used to happen in your times have changed a lot and now there is a new era of the issues that might bother kids. Here are some of the possible things that can happen to a kid of this era:
·Cyberbullying
In your times, bullying was limited to streets and schools but now it has taken a new form where a simple smartphone can turn into the source of cyberbullying for the kids. Kids are easily caught up in name-calling and harassment through smartphones. Moreover, the content they share through calls and SMS can also be easily used against them with the use of smartphones and the internet. Cyberbullying has become such an intense issue that kids are committing suicide because of the humiliation they are facing online.
·Predators
Long gone are the times when the creepy adults in a school or parties were the ones parents protected their kids from. Now, there is such kind of people everywhere even on the internet. They seek innocent kids who can be manipulated by using sweet talk of love and care, they earn the trust of the kids and then make them do the things that their parents wouldn't approve of. Predators can also reach the house of the kids, extract important information, and use that for the wrong purpose. Such people can ruin the lives of the kids if not identified at the right moment.
·Sexting
Though it doesn't feel like a big issue when your kids are stuck to their smartphones typing something all day, it does matter when you understand what sexting is. Once they develop the relationships, they easily go off the track and do everything in their power to impress the person on the other side of the phone. This leads to sexting, which is sending and receiving pictures and videos of sexual nature that if revealed, can create a huge problem. So, if your kids are sexting, they are probably going to be in trouble for sharing too much once the relationship is over.
With such threats and dangers, you cannot let your kids enjoy their time on the smartphone without telling them the possible negative things they are going to encounter. You need to talk to them about this, share your concerns, and also use SMS and phone call tracker to keep an eye on them. Being parents is a big responsibility especially when it comes to handling your teens and making sure they are off the danger zone.
---