Learn How to Set Up Snapchat Parental Control on Your Kidís Device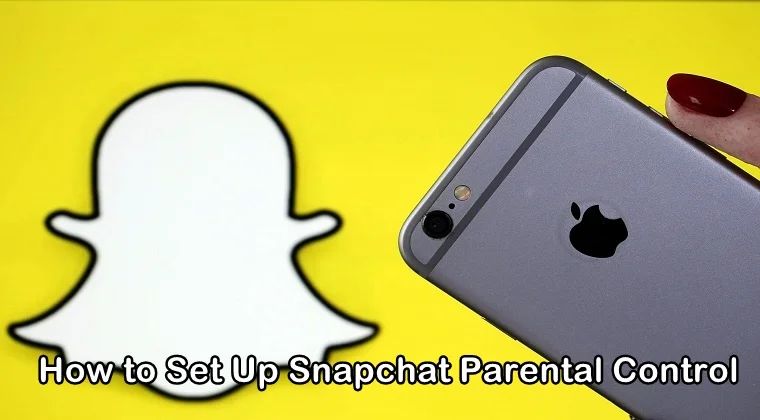 Over the past few years, Snapchat has become a massively popular social media app. This app can be found on every child's app as it is more popular among children and teenagers. Available on both Android and iOS devices, this social media app allows users an instant connection to the entire world.
While this fun and frolic app offers way more than just a quirky camera and filters, it is also surrounded by several online threats. Most parents feel that their children are entirely safe on Snapchat but it's not like that. Snapchat parental control must be enabled to ensure your child's online safety.
Snapchat allows children to take pictures using several fun photo filters and record short videos. The main appeal of this social media app was its disappearing content. As soon as a user sends a picture or video to their friends, it would only display for a few seconds and then completely disappear.
Since its introduction, the app has undergone several updates and now it is possible to save pictures and videos received from others. The app is constantly evolving so it's better if you keep up with its latest updates and instructions for enabling parental controls for your kid's safety.
What Parents Need to Know About Snapchat
Children and teenagers alike are obsessed with Snapchat these days. There is a high chance that your kid has already installed the app on their mobile phone and is using it. Parents need to keep in mind a few things about Snapchat. All the content shared on this app is referred to as "snaps". The snaps are displayed to users in three different ways on the app with all of them having different expirations.
The snaps sent to friends are disappeared as soon as they are viewed. On the other hand, the snaps shared in groups can be seen twice. Last but not least, the snaps shared on stories are public and are viewable only for 24 hours.
Children and teenagers use Snapchat for fun. They like spending time on this app because it allows them to have a private conversation in a way that their messages disappear as soon as they are read. However, it's important that parents have a conversation with their children about how this app can impact their future.
Being parents, you should tell them that any person can take screenshots of their snaps and share it with others. Nothing is private on the internet. If your children are not happy seeing their photos on the internet, then you shouldn't probably share them on Snapchat.
How to Enable Snapchat Parental Control
To keep your children safe from online dangers lurking in the Snapchat app, you must enable parental controls on the app. Snapchat offers built-in parental control features that give your child control over who can get to see what they share on the app and who can contact them.
Your child can also report offensive content that they see from other users on the app. Besides using the built-in parental control features offered by Snapchat, you can also install a third-party app, a parental control app like SecureTeen to monitor their online and social media activity.
Besides Snapchat, you can also enable Instagram parental control on your child's device. Below, you can take a look at the built-in parental control features provided by Snapchat and how you can enable them to keep your children safe on the app:
Step 1:
First of all, you need to make sure that only your child's friends can contact them on Snapchat. To apply this setting, you need to open the profile page of your child, tap on the gear icon, tap on Contact me and then make sure that My Friends is selected from the other options.
Similarly, in the Who Can section, you need to tap on View My Story and choose My Friends so you're your child's friends can see the snaps they share on Snapchat.
Step 2:
Snapchat provides with a built-in feature that suggests your child as a friend to other users on the app. The app will also suggest your child to subscribe to various channels. Therefore, it is best if you can turn off this feature on your child's Snapchat account.
You can make the changes by heading to your child's profile page, tapping on the gear icon, tapping on See Me in Quick Add, and then unchecking that option. By unchecking that option, your child's profile won't be shown as a suggestion to other users on the app. Their profile page will most likely stay private.
Step 3:
You can also prevent your child's friends from being able to see your child's current location on the app. It's important to stop anyone from seeing your child's location because nobody should know the exact whereabouts of your child. You may never know who is keeping an eye on your kid's location.
To prevent anyone from seeing your child's location, you need to open you're their profile page, then tap on the gear icon once again, tap on See My Location and then make sure the Ghost Mode on this setting has been checked.
Step 4:
You can also prevent people from finding or coming across your child's Snapchat profile using their cell phone number. Usually what happens is, people who have your child's cell phone number can add them up on the Snapchat app using their number.
To stop people from finding your child's Snapchat profile by their cell phone number, you need to open your child's Snapchat profile page, tap on the gear icon, tap on Mobile Number and then uncheck Lets other find me using my mobile number option. Now, nobody can add your child on Snapchat even if they have their cell phone number.
Step 5:
Your child can also report any sort of offensive or inappropriate content they see on Snapchat. If any of their friends have shared inappropriate content with your child, then they can simply report it on the app.
To do that, you need to tap and hold on the Snapchat post you want to report. Then, you will see a flag icon appear on your screen. Just tap on that and then you will come across the options for reporting that particular post.
Step 6:
Last but not least, it is important for every person to have control over their data shared on the internet and how it is being used. Your child always has the option to delete their Snapchat account if they do not want to use it.
Once the account has been deleted, the Snapchat team will deactivate the account for 30 days first in case your child changes their mind. To delete an account on Snapchat, go to the accounts portal, type in your child's username and password. After 30 days, your child's account will be permanently deleted.
---