How to Enable Instagram Parental Control on Your Kidís Phone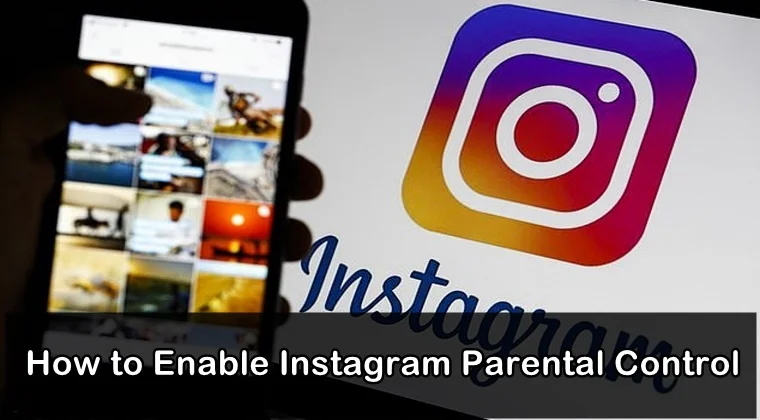 Instagram is a popular social media platform used and enjoyed by many kids and teenagers. Children these days are highly addicted to Instagram and spend all day using the app. However, like any other social media platform, Instagram also has the potential to become dangerous for children. We will tell you how to enable Instagram parental control to keep your kids safe on the platform.
Before Instagram, children used to spend all day on Facebook, Twitter, and YouTube. Since Snapchat and Instagram have made an entry into the world of social media, children have diverted to these platforms as they find them more user-friendly and interactive. They post their photos, videos, and stories on the platform and share them with their friends.
While kids generally believe that whatever they share on Instagram in the form of posts or stories remain private, let us remind you that nothing on the internet is private. In fact, whatever is shared online remains stored on the internet. Even if you delete any of your posts from your account, it will stay stored somewhere on the internet.
Just like Facebook, WhatsApp, and Snapchat have been plagued by the presence of online threats, Instagram is also surrounded by them. The number of cyberbullying and pedophilia incidents taking place on the platform has fairly increased with time.
The only possible way to keep your children safe on the platform is by enabling Instagram parental controls. You can either do this by installing a third-party app like SecureTeen on your child's phone or enable the inbuilt parental controls offered by Instagram. You can also learn how to put parental control on YouTube here.
What Parents Need to Know About Instagram
Before we go on and explain how to enable Instagram parental controls on your child's account, you need to understand a few important things about this platform.
Mainly, Instagram is known for cyberbullying and online trolling. Many children use this platform to upload their photos, videos, and stories there. There are many online trolls who insult children by posting rude and offensive comments underneath their photos and videos.
Let us tell you that cyberbullying is a dangerous online threat. Many children commit suicide because of being cyberbullied. This is why enabling parental controls on Instagram is highly recommended.
Many parents believe that their children are safe on Instagram as they won't come across any online threat on the platform. However, they are wrong. Instagram is also used by bad people who may post inappropriate content on their accounts. There is pornographic content on the platform and for this reason, the platform has been restricted for children under the age of 13.
Though it is essential for every user to provide their date of birth, children can easily overcome this hurdle. The content posted by others on Instagram may be disturbing, violent or even nude. To keep your children safe on the internet, you can install a parental control app like SecureTeen to monitor their activity on the social media app.
How to Set Up Instagram Parental Control
Now, let us understand how you can enable Instagram parental controls for your child. Below, we have listed some steps for you to set up parental controls on Instagram.
Step 1: The first step to enable parental controls on your child's Instagram account is to set their account as private. You need to do this step because all Instagram accounts are set to public by default. So, you need to change the account to a private mode.
By changing your child's account to private, only their friends and followers (which are again, mostly friends) can see their posts. You can do this by giving a tap on the profile picture on the bottom menu, then on the three-dots icon in the top-right corner, scroll down to where it says Private Account.
You should also ensure that geotagging has been turned off on their account. This will prevent your children from sharing their location on their account. Also check if your child has entered any personal information such as cell phone number, school's name, home's address, etc. if they have, you need to remove those details.
Step 2: You may not want certain followers stalking your child's Instagram profile. The good thing is that you can remove any followers you don't want stalking your child's Instagram photos or videos by visiting their profile page, tapping on their Followers list and then tapping on the three dots next to the follower you wish to remove from your child's profile.
Step 3: There is no doubt that an appreciative comment can certainly make your child's day. However, a nasty comment can also ruin their day. You can simply block all the offensive comments on your child's Instagram posts by giving a tap on the three-dots on their profile page, tap on Comment Controls and then enable Hide Offensive Comments.
Instagram uses some privacy protocols to look for offensive comments posted underneath a photo/video so there are chances that this might not work effectively all the times. However, this privacy protocol is getting better day by day so you can consider using it.
Step 4: If your child is following a celebrity or an influencer that posts only offensive or inappropriate content on their Instagram account then you can make them unfollow from your child's account. By unfollowing that person, your child won't be able to see their posts in the future.
The good thing is that the person you have unfollowed won't be able to know that you have unfollowed them which eventually helps to avoid any sort of confrontation. To unfollow a person on Instagram, all you need to do is open the person's profile, tap on the Following button which will change to Follow as soon as you stop following them.
Step 5: In case you want to turn off commenting for a specific post on your child's Instagram account, you can also do that. This will prevent your child's followers from commenting on that specific post. To do that, you need to first open your child's specific post, tap on the three dots in the top-right corner and then tap 'Turn Off Commenting.'
Step 6: In the stories section, there's a setting that allows followers to send you a direct message as a reply to a story. This setting is public by default but you change it to private so that your child's direct messages become less prone to nasty comments.
To change this setting, you need to open any of your child's recently posted story, tap the three-dots icon in the down-right corner of the screen and then select Story Settings. Under the Allow Message Replies, simply choose Off if you do not want anyone to reply to your story.
Step 7: Instagram also gives you the option to block or report a user if they are being inappropriate. To do that, you need to open that specific user's profile page, tap on the three dots in the top-right corner and then choose either Block or Report.
Step 8: If your child is concerned about a friend because of an Instagram post and feel that the post can hurt their friend in several ways, then he/she can simply report that post. To report a certain post, open the post, tap the three dots in the top-right corner, select 'Report,' then choose 'It's inappropriate', and then select the reason why you find it inappropriate, for instance, you can choose 'Self Injury.'
Step 9: Last but not least, if you do not find Instagram appropriate for your child then you have options. You can either temporarily disable your child's account or delete it permanently.
---