Learn How to Monitor Kids Phones to Protect Them?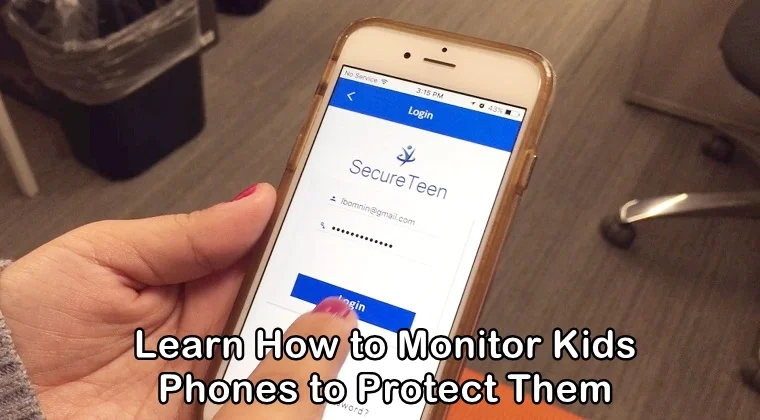 Once your kid received their first phone, you get all anxious and concerned about their actions and the things that they might explore online. Since this is the era where we are witnessing cases of cyberbullying to porn every day, it is justified for the parents to get worried. There are some potentially dangerous threats out there that are explored once kid steps into the digital world.
In this scenario, parents are all about learning how to monitor kids phones. If you think you don't need to be concerned about this, or it won't happen to your kid then you must think again. Based on previous researches, 57% of the tweens and 66% of teens have experienced cyberbullying.
Additionally, 72% of the teens and 53% of tweens have seen nudity and other content of sexual nature. Almost 11% of tweens and 18% of teens have been involved in self-harming activities too.
You can get additional facts here: bark.us/studies/2017-annual-data.pdf
Some of The Major Digital Threats
When you are concerned about the dangers your child might step into, you need to know everything. You cannot protect your kids if you don't know exactly what is going on with teens and tweens over the internet. Being an adult, you might be scrolling those things because it doesn't bother you. But, if you look through the eyes of a kid, you will know what possible dangers are there for them.
So far, the following threats have been discovered and are known to be posing some dangerous threats to kids' physical and mental health.
Cyberbullying
Depression
Adult Content
Online Predators
Threats of violence
Suicidal Ideation
Learn more about internet dangers here: https://www.webmd.com/parenting/features/4-dangers-internet#1
A long time ago, it was fine to ignore these things as not all the kids had phones at that time. But, now with the increase in depression and the suicide rate in kids, and the prevalence of the internet and smart devices in youth, these issues are getting serious day by day. There is a dire need to start monitoring your kid's phone to keep him safe.
Benefits of Monitoring Kids Phone
You will realize how much it aids you to monitor your kid's phone where ever you are. It gives an edge to your parenting skills and helps you in understanding many issues that were untold before. So, here some of the benefits of monitoring your kid's phone:
You can monitor them even when you are at work or away from them. It helps you even when they are on a trip or party. You don't have to call them, again and again, to make sure they are there and safe. The monitoring app will do all the tracking thus giving you the necessary information.
You can see their friends circle. You can know about what type of people they are connecting with. Sometimes a stranger comes in the form of a friend and allures your kids. But, with you monitoring everything, you can look into the details and know where your kid is being dodged.
You can easily restrict their access to adult content. This is what every parent wants. They want to keep their kids safe from that fantasy-based porn world. Monitoring app lets you block all such type of websites and keep your kid away from it.
You can easily decide when they are supposed to study. No need to have long and irritating conversations about when to study and when to not. It will be understood that when they are supposed to shut down social media and start studying.
If they have accidentally lost their phone, you can track that phone easily if you have been using the monitoring app. It lets you track your child's phone wherever it is. So, it is another perk of monitoring your kid's phone.
You can know if your kids are exactly at the location they claim to be. This way you will know if they have been telling the truth or not. You can also know about what sort of places they go to.
These are a few of the plenty of benefits that you get when you decide that you are going to monitor their phone. It variously benefits you thus making many things easy and clear for you. No need to have long conversations over small things. If they want freedom, give them and keep a keen eye on them.
How to Monitor Kids Phone?
There are plenty of apps available in the online market that help in monitoring your kid's phone. Each app comes with different features thus trying to make parenting easier and better for you. One of the best monitoring apps, SecureTeen, offers more than just monitoring features and lets you handle a lot of things under the same roof at the same time.
SecureTeen not only gives you monitoring features but also lets you do another necessary task from the same dashboard. You can monitor your kid's social media activities, messages, call logs, and other activities. Also, you get to manage their screen time remotely.
Through SecureTeen, you can restrict the porn content as you like. You can turn on the restriction option or you can add custom website URL to block the websites you wish. Also, you can keep an eye on their social media accounts and chats to know if they are stepping into any trouble.
With the use of a parental control app, you can easily know the things that your kid isn't telling you and keep them secure whenever you want. The basis of using a parental control app is not to suffocate your kids and hover over their heads all the time. The main purpose of this is to give them the freedom they require, make them feel free. Keep a keen eye on them and only intrude when required.
---