iPhone Tracking Location App for The Safety of Your Kids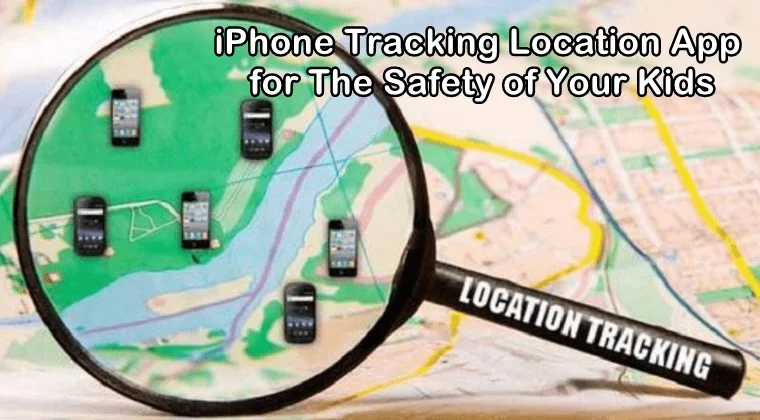 If you are a parent, there would be numerous things going around in your mind regarding the safety of your children. No matter how close you keep them or how much you guide them, there are still numerous things that are out of your control. You cannot be with them all the time, but there are plenty of other ways to check up on them and know where they are. You can use Android and iPhone tracking location apps for this purpose.
If you are thinking that these apps might violate the privacy rights of your kids, then you are not alone. Most of the parents think the same and are still convinced to use the apps because of the dangers they noticed out there. Then there are other types of parents as well, who think it is necessary to keep an eye on the kids these days to make sure they are okay and you can guide them well.
Robert was also one of those parents who thought that using software for the safety of children was a violation of their rights. He has three children of age, 10, 15, and 17.
He had given them the mobile phones and they were all independent in whatever they wish to do. He thought they can handle whatever is out there but one day it was proven otherwise.
His 15-year-old son was taken to an old junkyard by some of his schoolfellows. They beat him then and there in the sense of bullying. He was seriously hurt and this shook Robert to his senses. Then, he decided to use a location tracking app for the kids so that he could know where they were. He said that he regretted for not taking this decision earlier.
There are several similar cases where kids are bullied, beaten, and humiliated by their friends after school. Moreover, digital media is also playing a strong role in introducing and increasing such behaviors. Some cases have even reported deaths of kids because of the things that happened to them via social media and other means. It is not just a random calculation but real cases and scenes have been reported. Check out these facts about cyberbullying to have an exact idea of how dangerous the world is being for the kids.
In this scenario, if you agree on leaving the kids alone with everything in their hands, you are seriously mistaken. You might have made them strong and wise, but these are the things that are beyond their imagination. They don't see these dangers coming unless they are hit and the situation becomes worst after that. Being a responsible parent, you must check up on them while giving them the freedom they deserve.
Tips for Parents to Protect the Kids
You want to protect them, but you don't know the right way of doing that. You don't want to sound too authoritative neither do you want them to face these dangers. It is not a one-step action type thing that would protect your kids. It is more like a process that requires time and procedures. Here are some of the tips to follow to protect the kids
Make Some Ground Rules
Yes, it is their house and they are free to do whatever they wish to do but you must teach them some limits and etiquettes. For that purpose, have some ground rules to be followed by every member of the house including yourself. Invite your kids to this activity and make some reasonable rules with their collaboration. This is your first step towards making them follow your orders. It will become way easier if you involve them.
Notice Changes
You know your kids better than anyone else. So, you must know what and when they are changing. Are they more silent now? Do they not share any opinion in public? Are they using their mobile phones more than they should? There are some of the changes that you will notice right away. Once you notice the changes, try to dig in to know why is this happening and what is going on. There is always some solid reason being this.
Manage Their Screen Time
Screen addiction is one of the worst addiction which affects all the aspects of life at once. If you are noticing them using mobile phones in bed, at dinner, during family time, and almost all the time, it is the point of worry. You must talk to them about it and if necessary, manage their screen times as per your wisdom. This way they will know when are they supposed to turn off the mobile phones and be attentive.
Monitor Their Social Media Usage
Social media is one of the biggest reasons for the bad things happening to the kids these days, Cyberbullying, predating, sexting, online dating, and a lot of other threats are hovering over your kids' heads when they are using social media. And, the worst part is that they don't see the dangers coming unless they are attacked by them.
Android and iPhone Tracking Location
Location tracking might seem odd to you but what about the times when your kid didn't come back from school at the right time and you got worried. Maybe that day he came back after one hour, but what about the other times? Can you guarantee their safe arrival in this dangerous world? It would be more convenient and easier if you could just know where they are. There will be no panicking at all then.
SecureTeen is one of the best parental control apps that let you perform various functions within an app. You can manage their screen time, know their social media activities, and track their location very easily through this app. So, wait no more, download this amazing app today and put your mind at ease. You can know everything about your kids now and guide them through the best way possible.
---