Why Choose SecureTeen for Social Media Safety for Teens?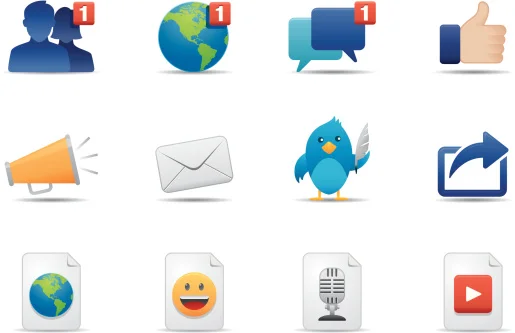 As social media has become an essential part of kids' lives, parents need to look after their social media activities. Although your kids seem to be very understanding and comfortable about the usage of social media, that doesn't mean they have learned enough. They are still at the learning age and they still need their parents' guidance.
No matter how dangerous social media is, you cannot stop teens from using it. The internet is seen to be at least as interesting for children as it is for adults. While the children under 13 are not allowed on social media, there is no way that parents can stop their teens from accessing and getting entertained from these platforms.
As stated in this article published by The Guardian, the pleasure that people of all ages find on social media should not make us blind to the harm that it can cause to our teens. Although the researches haven't proved that social media does cause depression, there is a strong connection found between the two.
We cannot blame all the social media platforms for any kind of change in their user's behavior. Along with putting the limit of 13 years of age, there are safety centers on every platform with instructions about privacy settings and other issues. Similarly, there are children safety programs like SecureTeen that ensure our children's safety on the internet.
Most of the users either don't know such settings exist or they don't bother to use them. Either way, if you are not teaching your kid to understand the proper use, it can cause trouble.
As stated in this article, parents can do takes a few steps to ensure social safety for their teens. If these steps or actions are followed in the right manner, and especially if you have a good relationship with your kids, then there shouldn't be any problem.
Communicate with Your Teens About Social Media Safety
Communication is the key. If you don't communicate and just put restrictions on them, it won't do anything good for you. You need to tell them about the safe use of the internet and social media platforms. Help them know what could be the red flags. And, encourage them to share things with you when the situation becomes unknown.
Educate Yourself First: You need to be updated about the world of the internet and social media as well if you want to teach them anything. With this ever-changing internet technology, a new thing is introduced every day. If you are not aware of the trends and things going around, you won't be able to earn their trust. If you don't have an account on the platform that your kid is using, make one. Know it better.
Teach them about Posting Stuff: The most common mistakes kids do on social media sites is to post stupid things. Their emotions, weird pictures, and even the embarrassing things are all on their social media. They need to realize that once they post something, there is no going back. It might not be a big deal now, but it matters when these things pop up when you want them to vanish.
Privacy Matters: Teach them how much personal information is too much to put on social media. They tend to breach all the borders of privacy in excitement. Tell them about the consequences.
Monitoring Your Teens' Social Media Accounts
As stated in this article, make sure you have earned the trust of your kids. And they know that they can share things with you. But times come when things happen that can't be shared. Sometimes they are scared, or afraid that you won't understand them. For such times, when you don't want them to get into any trouble, you can monitor them through parental control apps such as SecureTeen. Here is the stuff you can do using SecureTeen:
Make sure your teens are following the age limits of the social media platforms. Enforce this.
Check on the privacy settings regularly and make sure you get to see what settings have been updated. Also, see how your child is using those settings.
Block websites that might contain inappropriate content. You can do that easily through SecureTeen. Once you block them, your kid will not be exposed to that content.
If it is a must, you can also put restrictions on the apps being used on your kids' phones.
Learn the new abbreviations and the memes through which the kids talk to each other. Make sure you know what they are saying to each other.
Along with these features, you can also check up on their activities, posting, and other stuff on social media. You don't need to suffocate them with these restrictions. Instead, be with them when something wrong happens and don't scold them.
Set Some Rules for Teens on Social Media
As it is very well explained in this article published on HuffPost, parents' number one priority is to protect their kids. The most important part of this process is to communicate with them and set some rules for their social media usage. This way, they will know that they are under your guidance.
Try to set their computers in the common room area where you can see them all the time. Have certain areas to use mobiles and tablets.
Set up a limit to the usage of the internet every day. They might need it for the homework, give them some extra time after that. You don't want them to spend all their time online.
If they insist on making social media account, insist on making it with you. And, ask them to share the credentials with you so that you can know if there is anything suspicious going on. However, if it is an older teen, have them add you as a friend in their account.
Stick to the age limit for social media platforms.
Always review the privacy settings of your child's profile.
If you are doing all this with your child's consent, then they will understand you. But don't enforce things on them. Be with them through every hard time and show them your trust. When they know that you will understand them no matter what, they will confide in you.
---